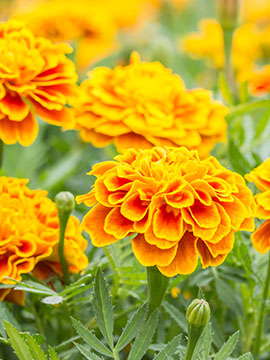 Obituary of Dorothy Zabriskie
Dorothy P. Zabriskie, 85, of Boonton
Dorothy P. Zabriskie, 85, of Boonton passed away on Sunday July 30, 2017, at Morris View Healthcare Center in Morris Township. Born and raised in Jersey City, Dorothy moved to Boonton, where she resided for the remainder of her life.
Dorothy was a manager at the Boonton Lanes prior to her retirement. She also was a member of the Boonton Bowlerettes for many years.
Visitation will be held on Thursday, August 3, 2017 from 3-7 PM at The Dangler, Lewis and Carey Funeral Home, 312 West Main Street Boonton, NJ 07005. Interment will be at Sts. Cyril and Methodius Cemetery on Pine Street in Boonton, at 10 :00 AM on Friday August 4, 2017.
Dorothy is survived by her beloved husband Francis "Frank" Zabriskie, whom she married in 1954, her loving sons Michael A. Zabriskie and Frank Zabriskie, Jr. and her caring brother William Pielock.