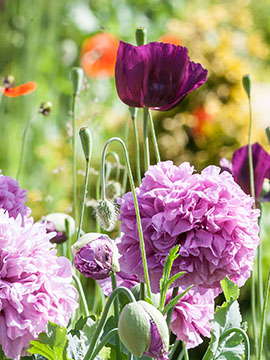 Obituary of Laura Belovs
Laura Belovs, born Zamurs, of Boonton, NJ passed away on Thursday, August 10, 2017 at home after a brief illness. Laura was born in Adulienas pagasts of Madonas Rajons, Latvia on May 17, 1929. She was the fourth child of Em?ls Zamurs and Emma V?ksne. In 1951, her family along with other Latvians arrived in the United States through Ellis Island. Laura resided in New York City and her first job was at Chase Bank. While learning English, she applied for a perfumer assistant position at the fragrance company Antoine Chiris. This position began her career in the fragrance industry and she later became a senior perfumer and a prominent member of The American Society of Perfumers. On November 12, 1955, she married her husband Zigmunds and had one child, Lotars. Laura remained very active in the Latvian American community and traveled to Latvia numerous times. In 2009, Laura retired from the fragrance industry after over 40 years. She spent her retirement enjoying her two grandchildren, reading Latvian books, and keeping up with current events in the Latvian American newspapers. Laura is survived by her son Lotars, daughter-in-law Inga, grandchildren Robert and Laura, sister Rasma, godchildren, work colleagues, and friends in America, Canada, Latvia, and Australia.
Visitation will be held on Friday, August 18, 2017 from 3:00 – 4:00 PM at Dangler, Lewis and Carey Funeral Home, 312 West Main Street, Boonton NJ 07005 , with a Funeral Service to follow.