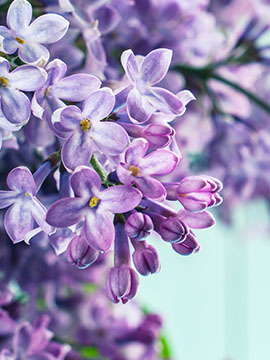 Obituary of Georgeann Savercool
Boonton – Georgeann Patricia Savercool passed away suddenly on Thursday, August 31, 2017 at St Clare's Hospital in Denville. She was 99.
Born in West New York NJ to the late George Frederick and Isabel Ann (Arzinger) Busse, she was a resident of Boonton since 1947. She had previously resided in Lincoln Park.
She was employed by Packard Industries in Boonton as a bookkeeper for many years.
Mrs. Savercool was a parishioner of Our Lady of Mt. Carmel R. C. Church in Boonton. She was a member of the Ladies' Auxiliary of VFW Post 242 in Boonton, a member of the Friendship Club of Boonton, the Boontonites, the Franciscan Oaks Kazoo Band, and volunteered at the Lyons VA Hospital helping disabled veterans.
She was predeceased by two husbands, Ralph Evans Savercool Sr. in 1978 and Louis Ayres in 1998.
Survivors include four children, Susan Mikitik (Paul), Gail Lazzati (John) James Savercool (Linda) and Ralph Savercool, Jr. (Judy); seven grandchildren, Kelly Savercool, Ralph Savercool 3rd, Andria Lazzati, Jessica Lazzati, Michael Lazzati, Samantha Savercool, and Brooke Savercool; and two great-grandchildren Madison and Carson Lazzati.
Arrangements are by the Dangler Lewis and Carey Funeral Home, 312 West Main Street, Boonton, NJ 07005 (973) 334-0842.
Visitation will be at the funeral home on Tuesday, September 5, 2017 from 10:00 AM to 1 PM. A Mass of Christian Burial will be celebrated on Tuesday at 1:30 PM at Our Lady of Mt. Carmel R. C. Church, 910 Birch Street, Boonton, NJ 07005. Interment will follow at St. Mary's Cemetery, Boonton.
In lieu of flowers, donations in her memory may be made to the charity of one's choice.