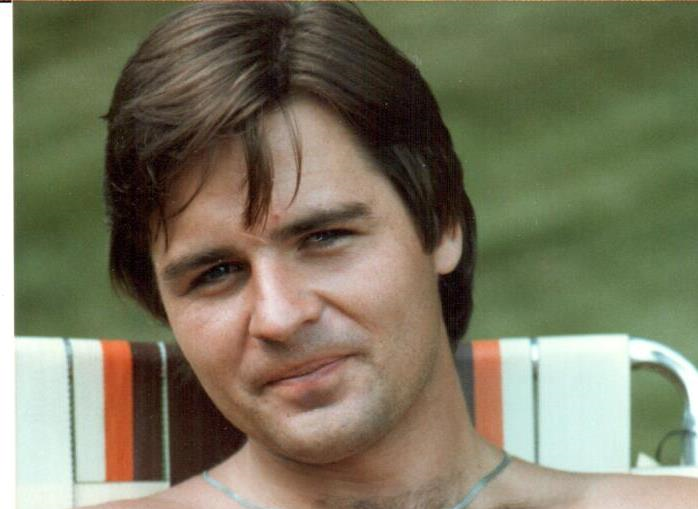 Obituary of Raymond Engleke
Raymond Joseph Engleke, known to friends as "Ray", passed away peacefully July 23, 2017, at the age of 56 years.
Raymond was born in Jersey City on May 25, 1961 and spent his younger years growing up in Fairfield and his school age years in Towaco, N.J. Raymond attended and graduated from Montville High School where he was a member of the 1975 Undefeated Freshmen Football Team. He continued to play football throughout his High School years. Raymond was a member of the school's Track and Field Team where he held a longstanding school record in Shot Put. Raymond graduated from Montville High School in 1979. Raymond continued his education at the University of Delaware where he received a Bachelor of Science Degree and was a member of the Rugby Club.
After graduation Raymond joined his father in a family business and together they designed, manufactured, and installed free standing smokestacks throughout the United States. Raymond was President of Sales, where he recruited and managed Sales Representatives throughout the 50 states. Raymond also came up with the idea of a modular version of the freestanding stack. He diligently designed, tested and marketed the MODEL RE which has a UL Label and is still used today.
The one activity Raymond loved, was snow skiing. He taught his nephew, cousins, and friends all how to ski. Raymond was always smiling when he was traversing the trails, jumping the moguls, and racing down the slopes. Raymond skied the bowls of Vail and Aspen, but, his most thrilling skiing adventure was when he skied, the Matterhorn in the Italian Alps. It was a challenge he could not pass up and he conquered it, as he did with so many things in his life.
Raymond believed and always said, "Every living thing has a right to live", and he included ants, insects, and flies into that statement. Raymond loved all animals and was especially fond of his childhood dogs, Patches and Holly and his jogging partner Sooner.
He is survived by his parents, Donald and Patricia Engleke, his sisters Catherine Engleke and Donna Engleke Krystofiak, his nephews Raymond and Zachary Evans, his nieces Colleen and Alexandra Evans, Mackenzie and Kyra Krystofiak, and his Great Nephew Brian Zachary.
Visitation will be held on Monday, July 31, 2017 from 4-9 PM at The Dangler, Lewis and Carey Funeral Home, 312 West Main Street Boonton, NJ 07005. A Funeral Mass will be celebrated on Tuesday, August 1, 2017, at 10:00 AM, at Our Lady of Mt. Carmel Church, 910 Birch Street, Boonton, NJ. Interment will follow immediately at Gates of Heaven, East Hanover, NJ.
In lieu of flowers the family asks that donations be made in Raymond's name to the Inpatient Hospice and Palliative Care at Morristown Medical Center http://www.f4mmc.org/