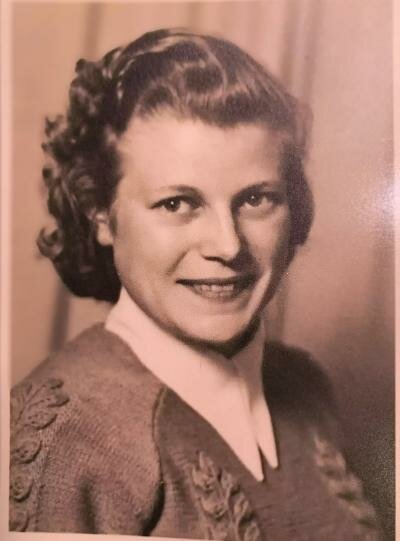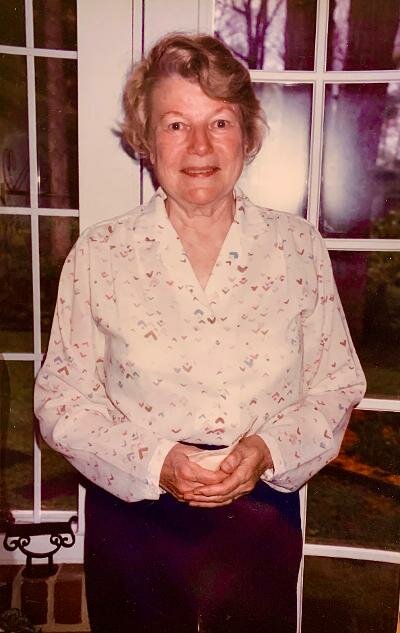 Obituary of Ingeborg Kretschmann
Please share a memory of Ingeborg to include in a keepsake book for family and friends.
Ingeborg Kretschmann
November 15, 1928- February 2, 2023
Ingeborg Kretschmann, 94, passed away peacefully on Thursday, February 2, 2023 at her daughter's home in Whippany, New Jersey. She is survived by her loving daughter, Ingrid. Inge was born November 15, 1928, to Elise Henning and Friedrich Lorenz in Wilhelmshaven, Germany. She was an only child. Since Inge had the luxury of growing up in a city, she was well educated and volunteered in the hospital during World War II. The hospitals were deemed "safe zones" and would show movies on weekend evenings. It is there where Inge met her husband Theodor Kretschmann (died July 29, 2009). He and his buddies came to the hospital to see a John Wayne movie. That same night there was a Valentine's Day party going on for the volunteers in the basement where Theodor and his friends stopped in to check out the party. Needless to say, Theodor never saw the movie.
After Inge's apartment got bombed, she decided this would be the ideal motivation to move to the United States. The voyage on the ship to reach her Aunt Agnes Henning and her husband Freddy Henning in Gloucester City, NJ was a cold and rough one. The kind couple sponsored Inge and helped her find a job at Langston's Corrugated Cardboard Company. After proving one year of worthy employment, Inge was allowed to invite Theodor over to the country and they married in the USA on August 4, 1956. Twelve years later, Inge gave birth to their only daughter, Ingrid.
Besides her first job in the US as a secretary, Inge had many other passions. She knitted many of her daughter's clothes when she was a child, volunteered at the local library, and was active in her daughter's elementary school. Inge dedicated her life to offering every opportunity she could to her daughter. She enrolled her daughter in swimming lessons, roller skating and ice-skating lessons, gymnastics lessons and ballet. She was an active participant in the Indian Maidens with her daughter and taught the girls many useful life skills. Inge wanted the very best for her daughter and devoted countless hours at the dining room table assisting with her education. She and her husband did everything they could to provide for their daughter, who went on to become a high school mathematics teacher with a graduate degree in business administration.
Inge visited Germany with Ingrid when she was a young child so that she could meet her relatives. She wishes that she could have visited more. Instead, Inge kept herself active by becoming a member of the Red Hats Club where she enjoyed playing dominoes on a weekly basis, volunteered at the Marie Fleche Memorial Library, was an active member of a bicycle club where they would take yearly trips to the shore together, and she loved rafting on inner tubes down the Mullica River with her bike girls.
In the summers, Inge loved vacationing in the Catskill Mountains with her husband and daughter at the vacation resort called Riedlbauer's. She thoroughly enjoyed the German food, music and dancing that this resort provided. Inge made many friends at this resort who would all return each year at the same time during the summer to reunite like family. There was singing around the campfire at nights until the wee hours of the morning, hiking in the crisp air of the Catskill Mountains, followed by swimming in the pool to relieve sore muscles and feet after a long hike. Of course, there was always a trip to Harmann's Café to enjoy authentic Bienenstich, Butterkuchen, or marzipan tarts. In true German fashion, everyone walked back to the resort in order to burn off those calories.
One of the more memorable trips together was the mother-daughter trip to Virginia Beach of September 2009 where Inge supported her daughter Ingrid as she ran the half-marathon there. Ingrid brought her Mom along so that Inge could be distracted from her husband's recent death just one month earlier; but, truth be told, Ingrid was more grateful that her Mom came along to support her. After the race, Inge and Ingrid visited the Norfolk Botanical Gardens where they enjoyed serene views of flowers, architectural water sculptures and a lovely butterfly garden. That night Inge and Ingrid celebrated with a fish dinner right on the docks, complete with a splash of fish guts on their feet as a nearby boat unloaded their catch of the day.
Inge was also active in the Good Shepherd Lutheran Church in Lindenwold, NJ for over 40 years where she helped with the altar guild and often whipped up delicious pound cakes that were enjoyed after worship services. Using real butter and natural ingredients was a must. Her neighbors noticed this when, during COVID, her freezer was stocked with the essentials of packages of butter and dark chocolate.
Inge was a faithful woman whose life was guided by the principles of the Lutheran Church. Above all, Inge was a devoted wife and mother who did everything she could for her daughter, who was her constant pride and joy. A celebration of Inge's life will be held in the Spring of 2023. Friends and family will be notified as soon as the date is set.
In lieu of flowers, contributions to the American Cancer Society at the address below would be appreciated
A celebration of Inge's life will be held in the Spring of 2023.
Friends and family will be notified as soon as the date is set.


Share Your Memory of
Ingeborg