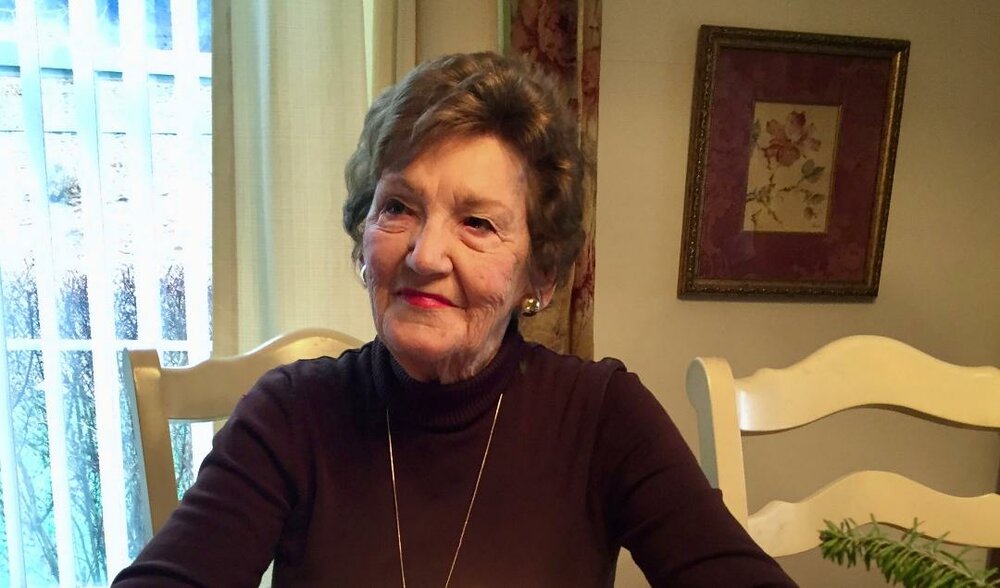 Obituary of Barbara Rose Bayer
Please share a memory of Barbara to include in a keepsake book for family and friends.
Barbara was born in Newark, NJ to John and Rose Fee. She spent most of her young life in Verona, graduating from Immaculate Conception High School in Montclair. She continued her education attending Tobe-Coburn School in Montclair and Barbizon Fashion in NYC. Mom had a passion for fashion and was never without her earrings and lipstick!
She met and married her long term husband, Otto William, "Billy" Bayer and started raising their family in Packanack Lake, Wayne, NJ…close to her sister Dorothy and Billy's brother, Ed.
Barbara enjoyed her bowling league at T-Bowl in Wayne with her sister and friends from Packanack…and their team grew to win the league's championship year after year. With their winning "pots of gold", the sisters traveled to Wildwood with their 6 children every year for the kid's most memorable vacations.
As her family expanded they moved to their forever home in rural Boonton Township and completed their family.
As her children got older, the two families enjoyed summer vacations in Wiscasset, ME. Year after year boating on the ocean, skiing on the clear lakes and most important to the girls, shopping.
As their children became teenagers, they traded the Maine property for a rustic Lake House in the beautiful Adirondack Park. Barbara took a position at an OBGYN practice in Morristown, then in Denville where she was the Office Manager until she retired. She and Billy took weekend trips to the Lake House and were delighted when the kids could join them. As their children married and had their own kids, the Lake House was the gathering place for everyone. Barbara was all about family…and was certainly the matriarch of the Bayer Clan.
After her husband's death in 1997, Barbara moved to the senior facility at Fox Hills in Rockaway Township. She immediately became active in this community and developed so many close friends. She enjoyed Mahjong with the "girls" , pot luck dinners at the clubhouse, trips abroad, dinner outings and many of the social events. Barbara loved going across to the Mall…and honed her shopping craft several times a week.
In 2019, Barbara moved to her daughter's home in Montville, continuing to enjoy visits with the children, grandchildren and now the great- grandkids. She loved keeping up with all the kids and mastered Snap Chat, Facebook on her IPad and her IPhone. A grandmother like no other! Her family was her life and brought her such joy!
Barbara is survived by her daughter, Debra Godleski and her husband Vincent of Towaco, NJ, her son, John "Jack" Bayer of Sparta and her son, James and his wife, Wendy of Lakeland, FL.
She is predeceased by her parents, John and Rose Fee, her husband, Otto William, her son, Robert William Bayer, her grandson, Ryan William, and her sister, Dorothy Bayer.
She is also survived by 13 grandchildren and 15, soon-to-be 17, great-grandchildren (who affectionately nicknamed her "Super Nana")! That's what Barbara was…Super! Barbara also leaves behind many nieces and nephews.
Barbara enjoyed a full life and will be dearly missed.
In lieu of flowers, please give to the charity of your choice or your local food bank.


Share Your Memory of
Barbara