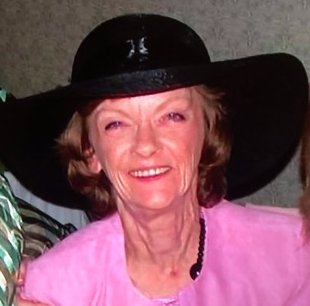 Obituary of Anna Koenig
Please share a memory of Anna to include in a keepsake book for family and friends.
It is with great sadness that the family of Anna Koenig announce her passing on March 3, 2022, at the age of 77 years. Anna was born in Newark, NJ on Sept. 10, 1944 to Lorraine Halley Ryan McCullough and March "Pop-Pop" B McCullough and her biological father Joseph Paul Ryan. She lived in Boonton, NJ while she raised her four children and then in later years moved to Parsippany, NJ. Later years she worked in administration at Drew Chemical in Boonton.
One of her greatest joys in life were her family. Mom or "Tootsie Anna", as many affectionately called her; always kept in touch, making sure everyone was doing okay, lending an ear, giving some great advice, having some laughs and certainly ask "What did you have for dinner?" Food as well as gardening were also passions. "Nothing like a homegrown Jersey tomato", homemade grape jam or a night out for prime rib dinner and favorite desert of strawberry shortcake.
She always knew how to make everyone feel special with the beautiful, handwritten, sentimental birthday cards and letters she sent us. She loved writing; notes, letters, lists. Many nights you would find her engaged in a fun game of Yahtzee or a card game like pinochle or hearts. People easily liked and were drawn to her kindness, with her sharp, funny wit, happy, welcoming smile, beautiful eyes and generous giving nature.
Her great love of animals was clear as she shared her life alongside her beloved past cats Poco, Ladybug and TC and her dog Samantha. Daisy, her current, sweet "baby" cat, provided her an endless amount of love, comfort, cuddles and joy.
She is preceded in death by her sister Lorraine "Rainey" Keenan; nephew Dennis Painter, niece Karen Unsworth-Painter, brother Joseph "Jo-Jo" Ryan, brother in law Benjamin Painter, brother Patrick Ryan, sister-in-law Anne Koenig; and former husband Harold Koenig, father of her children and her parents.
She is survived by her loving family: daughters, Laura Koenig and husband Eric, Suzette Stieglitz and husband Richard; sons Daniel Koenig and Darryl Koenig and wife Tanya; niece Toni Smith and her children Kayla and Chelsea, eight grandchildren: Michele, Brianna, Darrin, Dakota, Nicholas, Matthew, Joseph and Julianna, sisters Rosemary "Ro" Painter and Peggy Jenkins; brother Wayne McCullough; friend Maryanne "Mimi" Sharp and many nieces, nephews and friends as well as furry family members Bruno, Tiger and Cookie. We will miss her very much. We will always hold her close in our thoughts and hearts.
Family and friends are welcome to gather for service/interment at the Gates of Heaven Cemetery, 225 Ridgedale Ave, East Hanover, NJ on March 16, 2022 at 12:30 pm.
In lieu of flowers, the family requests those who wish to express sympathy to consider making a donation to their favorite animal charity or The Cancer Research Institute
(www.cancerresearch.org/donate).


Share Your Memory of
Anna