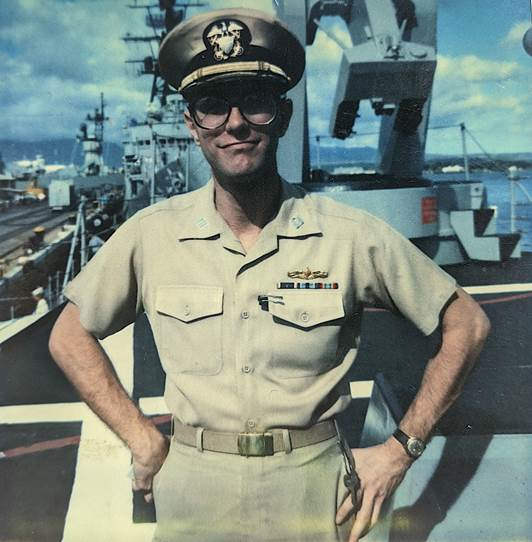 Obituary of Warren Stephen Westura
Please share a memory of Warren to include in a keepsake book for family and friends.
Warren Westura, a resident of Stanhope, NJ since 1988, passed away on March 22, 2021. Warren was born on December 29, 1951 to Stephen and Anne (Buis) Westura in Manhattan, NY. He grew up in Boonton, NJ, where the strength of his family and the love of his surrounding community helped him overcome the early death of his mother.
He was graduated from Boonton High School in 1969, Trenton State College in 1973, and Officer Candidate School in Newport, Rhode Island in 1978. He joined the United States Navy where he served proudly for 20 years, rising to the rank of Commander. He assisted in the Navy's rescue of refugees in the aftermath of the Vietnam War and maintained a lifelong correspondence with some of the people he helped. Warren was a member of the Northern New Jersey and National chapters of the Military Officers Association of America.
In 1990, he married Sandy (Ganci) Westura; their son Travis was born in 1993.
After retiring from the Navy, Warren turned his passion of photography into a profession. Photographing baptisms, bar mitzvahs, weddings, school events, and sporting competitions. Warren also worked for various newspapers in the area and became an award-winning photojournalist. He especially enjoyed hearing from people whose children's or grandchildren's photos had appeared in print. Warren loved his work and looked at his photographs as a means of spreading the joy and warmth he felt about his community to others.
Warren also enjoyed astronomy, where studying the stars provided him a limitless source of wonder and possibility. He was a member of the Sheep Hill Astronomy Association and a representative to and former trustee of the United Astronomy Clubs of New Jersey in Jenny Jump State Park. He also enjoyed writing astronomy columns for local publications, helping to introduce the stars to others.
He was an avid baseball fan, particularly of the New York Mets and of the various minor independent league teams that have played in northern New Jersey.
Even while living a short distance away in Stanhope, Warren continued to hold a fondness of his hometown of Boonton. He loved the Boonton Fire Department and considered its members to be a part of his family. In turn, the department made him an Honorary Member, Honorary Fire Chief, and the Department Historian.
Warren was also a registered organ donor with the NJ Sharing Network.
Warren is predeceased by his first cousin-in-law Debbie Bolcar and is survived by his wife Sandy, his son Travis, his first cousins Judith (Byron) Speckmann, Stephen B. Bolcar, and Allen (Cecilia) Bolcar, by his sisters-in-law, many cousins, extended family and friends, and by the loving memories he has helped preserve for others through his photography.
A celebration of Warren's life will be conducted at a later date.
In lieu of flowers, donations to the Boonton Fire Department, 100 Washington Street, Boonton, NJ 07005, would be appreciated.
Fair Winds and Following Seas.


Share Your Memory of
Warren