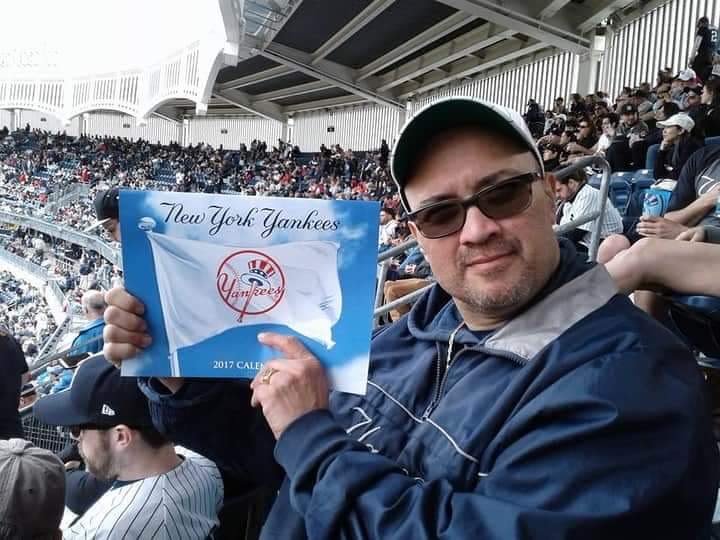 Visitation
5:00 pm - 7:00 pm
Monday, February 22, 2021
Dangler Lewis & Carey Funeral Home
312 W Main Street
Boonton, New Jersey, United States
(973) 334-0842
Family Service
7:00 pm - 7:30 pm
Monday, February 22, 2021
Dangler Lewis & Carey Funeral Home
312 W Main Street
Boonton, New Jersey, United States
(973) 334-0842
Funeral Service
7:30 pm - 8:00 pm
Monday, February 22, 2021
Dangler Lewis & Carey Funeral Home
312 W Main Street
Boonton, New Jersey, United States
(973) 334-0842


Obituary of Miquel Angel Saez Jr.
Please share a memory of Miquel to include in a keepsake book for family and friends.
Michael Angel Saez, Jr., 59, of Boonton passed away on February 17, 2021 at Morristown
Memorial Hospital after a complication from a minor surgery. At the time of his passing he was
surrounded by loved ones to help him cross over where he was greeted by his beloved son,
Mikey. Michael was born in the Bronx, NY and later moved to Flanders and then Lafayette. He
spent 7 years in Parsippany till he settled with his family in Boonton for the past 25 years.
Michael was a caring, loving, devoted and selfless individual. His greatest joy in his life were his
sons. Everything he did he did for them first and foremost. Michael worked as a shift supervisor
at Saint Gobain Performance Plastics in Wayne from November 1996 till the time of his passing.
He was a dedicated employee and even when he was suffering from problems with his diabetes
he continued to work to make sure he could provide a wonderful life for his family. He worked
the night shift so he could be there as much as possible during the day for his family.
Michael loved life and everyone and everything that he came in contact with. He lived his life for
his sons. He adored his mother, father and his 2 brothers. He had an undying, soft spot for the
love of his life. He never gave up on anyone or anything. Once you were a part of his life you
were a part of his life no matter what. Everyone that knew Mike loved him. He was the most
amazing individual that walked this planet. His absence will be felt by many and many will have
an empty place in their hearts that only Mike was able to fill.
Mike was a lifelong Yankee and Raider fan. He played softball for over 25 years. He only gave
up when he was no longer able to play. He helped organize the Sussex County Men's Slo Pitch
League and served as president of the league till his sons came into his life and they became
his priority. He loved to bowl and was part of many leagues during his time here. If he was not
playing a sport he was watching one. He loved going to Yankee Stadium whenever he had the
chance. He loved to watch WWE and enjoyed taking his boys to the matches whenever they
were in the area. Anyone who knew him knew he was an avid movie watcher. He would take his
family to new releases every Friday and then out to dinner. He loved everything and anything
that life had to offer. He spent many Saturdays at the Secasus Flea Market and always looked
forward to the annual Renaissance Festival. Basically, Mike just loved to go out and enjoy life
and his family and friends. He tried to never miss an opportunity to go out and enjoy what life
had to offer him. He had the ability to live life to the fullest and that is what he did until recently
when his health started to decline and he was at a lack of energy. He loved going into NYC until
he no longer could handle all the walking. If you ever had a chance to sit with him he had so
many stories to tell of all of his life adventures.
One of his greatest passions was coaching basketball with the Lincoln Park PAL. He
volunteered his time to coach the boys for many years. He loved the sport and loved passing on
his knowledge to others. He won many championships in that league and touched many lives.
He established lifelong friendships with some of his players and his families. He may have been
tough but everyone appreciated his time and effort. His love for coaching has been passed onto
his son Joseph who coached alongside and against his father. His father's passion touched him
so much that Joey decided to follow the path of coaching as his career.
Michael inspired so many people in so many ways.Not only did we lose an amazing man on
February 17th but we lost an amazing soul. His touched so many lives and inspired so many.
He had a heart of gold and anyone that was a part of his life knew that and were blessed that he
cared for them.
Rest in peace Michael. You are now with Mikey and watching over us all. We are all blessed to
have the two of you as our Guardian Angels.
He is survived by his son, Joseph Saez of Moon Twsp, Pa., His mother and father, Melva and
Miquel Saez of Florida. His brother Rickey and his wife Tania and nephew Angelo of
Bernardsville. His brother Abdul and his wife Sonia and nephew Sean of Mt. Olive. Traci
Thomas, the love of his life of Boonton. He is predeceased by his beloved son Michael (Mikey)
Angel Saez III.
Visitation will be held on Monday, February 22, 2021, from 5:00-7:00 PM, Family Service 7:00-7:30 PM and Funeral Service 7:30 – 8:00 PM at Dangler Lewis and Carey Funeral Home, 312 West Main Street, Boonton, NJ 07005
During the COVID 19 pandemic, all persons entering the Funeral Home will be required to wear a face mask or face covering throughout their stay. Likewise, all social distancing rules must be adhered to. Gathering in groups should not happen. A continued flow throughout the facility will aid in keeping us all safe, with everyone having an opportunity to pay their respects.


Share Your Memory of
Miquel