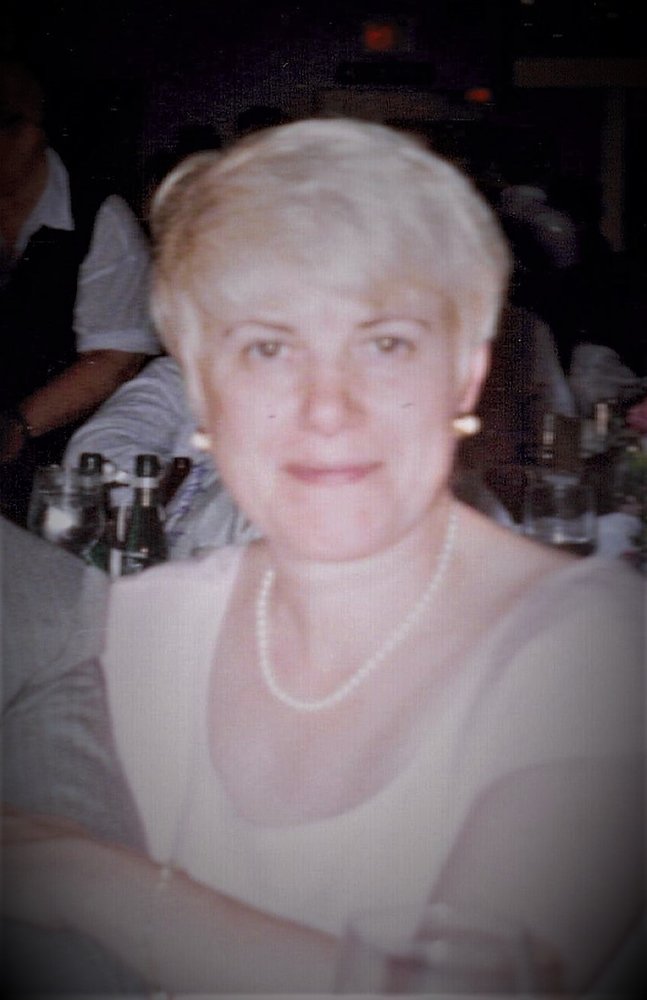 Obituary of Anna L Giansanti
Please share a memory of Anna to include in a keepsake book for family and friends.
Anna L. Giansanti (Pasquarelli) AKA Nonnina
It is with a heavy heart that we have to share that Anna passed away on Saturday February 6, 2021.Anna was an amazing mother, wife, friend, grandmother and devout catholic.
She was born in Casalvieri Italy, a small town in the mountains of the Lazio region of Italy. She immigrated with her family to America in 1955. Her family settled in Newark NJ (down Neck). She became a Beautician at the age of 17 and never looked back. She started working at her craft in Millburn NJ. She loved her work and the many friends and clients that she had over her very long career.
She met her husband Carlo in Rome Italy as a young tourist on holiday. Carlo followed her back to America. They married at Sacred Heart Cathedral in Newark NJ on December 4 1966. They later moved to Boonton NJ in 1973. She enjoyed many friendships with her neighbors on Lorraine Terrance and its neighboring streets. She enjoyed sitting on the steps on warm summer nights where everyone would gather for expresso and watch the children running around or playing kickball on the streets. In 1998 Anna and Carlo moved to Powerville Road in Boonton Twsp. Anna loved to watch the sunrise over the Alpaca farm across the street. She loved to plant her flower boxes, herb gardens and tomato plants.
She started her own business in 1976, Beauty Boutique in Boonton NJ. Her hair salon was more than just a place to get beautified. It was a place to have a coffee or a chat. The name of the salon changed to Cuts Plus More in the late 80s. Many of her clients were more like friends. She loved to listen to others and share her pearls of wisdom. Her children enjoyed "growing up" in the salon as it was where they spent every afternoon after school. Nonnina retired in 2010 to spend more time with her beloved grandchildren. Nonnina as she was fondly referred to not only by her grandchildren but all the friends of her grandchildren. She was always there with a smile and a hug to greet you. She was famous for her chicken cutlets. I know those will be missed. No one makes them better than Nonnina.
Anna L. Giansanti (Pasquarelli) AKA Nonnina was preceded in death by her parents Vincenzo and Maddalena (Morelli) Pasquarelli. She is survived by her three siblings Fiorina (Pasquarelli) Di Giovanni, Anthony Pasquarelli and Dominick Pasquarelli. She is survived by her husband of 53 years, Carlo and their children Alessandra (Giansanti) Zorlas and her husband Paul Zorlas, Madeleine Giansanti, Carlo Giansanti and his wife Christa (Demark) Giansanti. There is no doubt that the greatest loves of her life were her precious grandchildren: Anastasia Zorlas (20) Francesca Zorlas (18) Yasemin Cag (20) Zeynep Cag (16) JamesPaul Zorlas (14) Thaddeus Giansanti (9)
Her warm smile and generous spirit will be greatly missed by numerous family members and friends.
In lieu of flowers and in celebration of a special life lived with the purest heart, the family has requested that donations be made to Our Lady of Mount Carmel Church Boonton, NJ https://olmc.church/give
There will be a private funeral mass at Our Lady of Mount Carmel Church on February 10, 2021.
There will be a ZOOM option to watch the services http://olmcboonton.org/ 11am EST
Family and Friends are invited to the post mass outdoor intermittent service at the Gates of Heaven 225 Ridgedale Avenue, East Hanover NJ 12:30pm.
Arrangements are under the care of Dangler Lewis and Carey Funeral Home, 312 West Main Street Boonton, New Jersey. Letters of Condolence may be posted @danglerlewisandcareyfuneralhome.com


Share Your Memory of
Anna