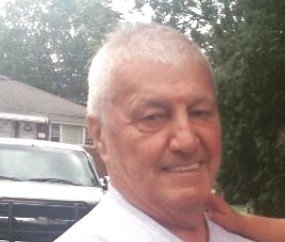 Obituary of Daniel Robert Bonanni
Daniel Robert Bonanni, 85, of Boonton, NJ
Daniel Robert Bonanni, 85, of Boonton NJ, passed away peacefully on January 20, 2019 at Morristown Memorial Hospital, surrounded by his loving family.. Danny was born in Boonton and was a lifelong resident.
Danny served his country in the United States Army. He was a police officer with the Boonton Police Department, retiring with the rank of Lieutenant. Danny was a member of the South Boonton Field Club, the Boonton Knights of Columbus Barett Council 1954, the Boonton PBA Local 212, the Boonton Fire Department , South Boonton Station, and a past member of the Boonton Elks.
Visitation will be held on Thursday, January 24, 2019 from 7-9 PM, and Friday, January 25, 2019 from 4-8 PM at the Dangler, Lewis and Carey Funeral Home, 312 West Main Street, Boonton, NJ 07005. A Funeral Mass will be celebrated on Saturday, January 26, 2019 at 10: 00 AM at Our Lady of Mt. Carmel Church, 910 Birch Street, Boonton, NJ 07005. Interment will follow immediately at St. Mary's Cemetery in Boonton. In lieu of flowers, donations to Danny's memory may be made to the St. Barnabas Medical Center's Kidney Transplant Fund, Development Department, 95 Old Short Hills Road, West Orange, NJ 07052, or online at sbmcgiving.org.
Danny is survived by his devoted children Daniel Frank (Karen), Ronald Charles, Mark Alan, Elyse Leah (Josh) and Matthew; his loving grandchildren Heather, Cindi, Hannah, Alexis, Jaiden, Peyten and Baby D; his cherished great grandchildren Freddy, Jeremiah and Carly.


Share Your Memory of
Daniel