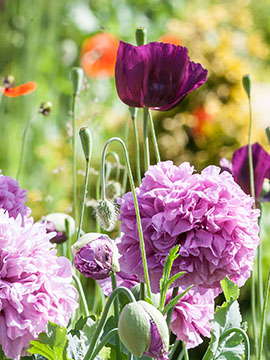 Obituary of Amelia Venturini
Amelia Venturini, 95 of Boonton
Amelia Venturini, 95 of Boonton passed away on Wednesday, July 13, 2017. She was born and raised in Boonton and was a lifelong resident.
Amelia worked in the packaging department at Hewlitt Packard for more than 30 years. She was an active supporter of Our Lady of Mt. Carmel Church for many years.
Visitation will be held on Monday, July17 , 2017 from 5-8 PM at The Dangler, Lewis and Carey Funeral Home, 312 West Main Street Boonton, NJ 07005. A Funeral Mass will be celebrated on Tuesday, July 18 , 2017, at 9:30 AM, at Our Lady of Mt. Carmel Church, 910 Birch Street, Boonton, NJ. Interment will follow immediately at St. Mary's Cemetery in Boonton. In lieu of flowers, donations in Amelia's name to Our Lady of Mt. Carmel Church, would be greatly appreciated. Amelia was predeceased by her parents Giusto and Maria Assunta Venturini and her siblings Artemesia DeLuca, Irene Febbi, Janet Piccioni, Gilda O'Neill, Dorothy Tarquino, and Albert Venturini . She is survived by many loving nieces and nephews.