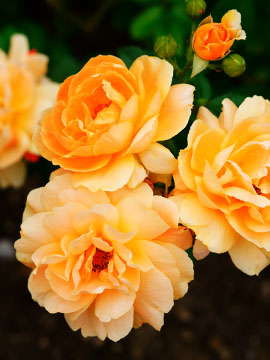 Obituary of Jennie Maraziti
Jennie Linda Maraziti,94
Jennie Linda Maraziti(nee Innacola),94, of Boonton, crossed over peacefully early Sunday morning on July 2, 2017 at 94.5 years of age.
Visiting will take place at the Dangler Lewis & Carey Funeral Home, 312 West Main Street in Boonton on Thursday July 6, 2017 from 10:30 AM to 12:30 PM with Military Honors at 12:15 PM; followed by the Funeral Services at 12:30 PM. Interment will follow at Gate of Heaven Cemetery in East Hanover.
Jennie was born in Morristown and lived there with her father Frank Innacola, mother Mary and oldest brother Ralph as well as an older sister Angie; she was followed in the family by younger sisters Eleanor, Francis and Virginia. She was a great student and jitterbug dancer and in search of a world outside Morris County, during WWII joined the United States Marine Corps. She served two years in the finance department and achieved the rank of Corporal. After the war she moved to Boonton with the intention of raising two sons. However unexpected arc to her story lead to her providing alone for two young sons and working three jobs to pull it off. Jennie worked as a secretary at Saint John's School (later known as The Wilson School) in Mountain Lakes, from there she was recommended for a position working for the president of the Whippany Bank. Long story short, after nine years proving her worth and talent, she was named the first woman Vice President of the Iron Bank in the organization's 120 year history. Jennie served with distinction for a total of 23 years, finishing with Heritage Bank as she ended her remarkable run in finance. Upon her retirement she dedicated her considerable talents to volunteer work, serving for many years on the board that choose United States military academy candidates form the 11th Congressional District and was on the board of directors and served as president of the Morris County Vocational College (VoTec). She was recognized for her passionate and tireless work with the "Jennie L. Maraziti Performing Arts Center" named in her honor.
Throughout it all, she was a great and dedicated mother much appreciated and loved by her son Robert Maraziti.