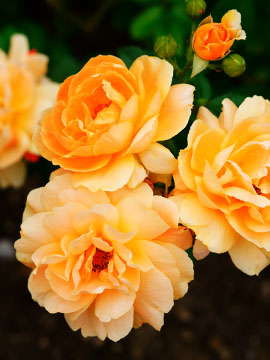 Obituary of Patrick Narcise
Patrick Carmon Narcise Jr., 71, of Wayne Township, NJ
Patrick Carmon Narcise Jr., 71, of Wayne Township passed away on April 12, 2017, at home surrounded by his loving family. Born in Morristown, Patrick was raised in Boonton and moved to Wayne Township in 1987.
Patrick worked at Picattiny Arsenal in Wharton as a heavy equipment operator for many years prior to his retirement.
Visitation will be held on Tuesday, April 18, 2017 from 4-8 PM at The Dangler Lewis and Carey Funeral Home, 312 West Main Street Boonton, NJ 07005. A Funeral Mass will be celebrated on Wednesday, April 19, 2017, at 9:30 AM, at Our Lady of Mt. Carmel Church, 910 Birch Street, Boonton, NJ. Interment will follow immediately at St. Mary's Cemetery in Boonton.
Patrick is survived by his beloved wife of 29 years, Maryann (nee Sanagorski); his loving children Kimberly Rohr and her husband Eric, Patrick III and his wife Patricia, Alexander and his wife Lisa, Michael, Sarah Narcise and Rachel Narcise; his 7 cherished grandchildren; his caring brother Robert and many nieces and nephews. Patrick was predeceased by his sisters Helen Gymoty and Debra Wally.