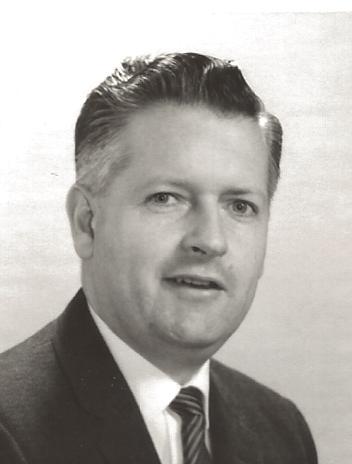 Obituary of Warren Gaffney
Warren Nicholas (Nick) Gaffney, Jr., 79, died peacefully with family Saturday April 8, 2017 at Sunrise of Westfield.
Nick was born on August 11, 1937 in Elizabeth, NJ, the eldest son of Warren Nicholas and Angela Ewing Gaffney. His childhood days in Roselle and South Orange held many a fond memory. He was a proud graduate of St. Joseph's School in Roselle (1951), Seton Hall Prep in West Orange (1955), and the College of the Holy Cross in Worcester, MA (1959). As an active Holy Cross alum, he was known to wear purple in camaraderie and share his house with a life-size crusader. He recruited many NJ sports stars to HC teams. The deep bonds he enjoyed and nurtured from his school days became his extended family.
Diane Schussler Gaffney was the love of Nick's life. They were married on June 25, 1960 at St. Aloysius Church of Great Neck, NY and his love and devotion over their 60 years together cannot be overstated. They enjoyed raising their family on Lake Valhalla in Montville and on the beaches in Stone Harbor, NJ. Nick was a wonderful father to their five children – involved in their activities, wise in his guidance, easy in his laughter, tender in his love. The Gaffney 'revolving' door was always opened with a hug or a handshake for countless friends that he genuinely loved getting to know.
Professionally, Nick joined his father-in-law Kurt Schussler in building Dammann and Company, an import/export business within the spice trade. Their offices were located in the Empire State Building, and then among the first tenants in the World Trade Center and finally in Oakland, NJ. Dammann became the largest vanilla importer in the country and the entities of Malagasy Agencies and Gourmet Club flourished as the first to import green peppercorns among many other spices and gourmet foods. Nick served as the president of the American Spice Trade Association. His work entailed traveling the globe and collecting wonderful business friendships worldwide. He was well loved and respected by his work family. Each time you enjoy the taste or fragrance of real vanilla, think of Nick.
Nick was a man of service. After college he proudly served in the New Jersey National Guard. Early in his marriage he served on the Montville Township Committee and continued his NJ political activity for decades including as the NJ Republican State Finance Chairman. Throughout his life Nick volunteered his time and was generous to many causes, including his alma maters, the high school his children attended, Morris Catholic, and as a board member of St. Vincent's Academy in Newark.
Nick will be greatly missed by his four daughters, Corinne Catalano, JuliAnn Ferdenzi, Angela Lynn Gaffney, and Suzanne Vedder, as well as his sons-in-law, Anthony Catalano, Paul Ferdenzi, Bill Backus, and Kevin Vedder and his daughter-in-law, Tatiana Nefedova Gaffney. He was Papa Nick to his grandchildren Martel Catalano, Troy Catalano, Kurt Ferdenzi, Kaitlin Ferdenzi, Nora Vedder, Seamus Vedder, Declan Vedder, and Genevieve Backus. Nick joined his wife Diane Schussler Gaffney and his son Warren Nicholas (Guy) Gaffney III in eternal peace, along with his parents and his sister Josephine Dow and brother Neal Gaffney.
A wake will be held from 4pm to 8pm on Monday April 17, 2017 at Dangler Lewis & Carey Funeral Home, 312 West Main Street, Boonton, NJ. Nick's funeral Mass will be at 10am on Tuesday April 18, 2017 at St. Pius X Church in Montville, NJ. Letters of condolence may be posted at danglerlewisandcareyfuneralhome.com .
In lieu of flowers, Nick asked that donations be made in his name to support special causes affecting two of his grandchildren – Retinitis Pigmentosa and Autism. Dr. Samuel G. Jacobson's Research, Center for Hereditary Retinal Degenerations, Scheie Eye Institute, 51 N 39th Street, Philadelphia, PA 19104 and/or UCESF - Crossroads School, Attn: Reed Leibfried, 45 Cardinal Drive, Westfield. NJ 07090.