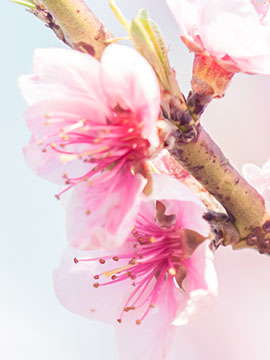 Obituary of Margaret Pascarella
Margaret Ann Pascarella, 97, of Boonton
Margaret Ann Pascarella, 97, of Boonton passed away on January 22, 2017, peacefully in her sleep. Margaret was born in Orange, NJ and was a lifelong resident of Boonton.
Margaret served as the organist and Choir Director at Our Lady of Mt. Carmel Church in Boonton for 27 years. She was also the longest active sales representative for Avon products. Margaret was a member of the Boonton Republican Party, the Boonton Election Board and Our Lady of Mt. Carmel Catholic Daughters of America.
Visitation will be held on Wednesday, January 25, 2017 from 3-9 PM at The Dangler Lewis and Carey Funeral Home, 312 West Main Street Boonton, NJ 07005. A Funeral Mass will be celebrated on Thursday, January 26, 2017, at 10:00 AM, at Our Lady of Mt. Carmel Church, 910 Birch Street, Boonton, NJ. In lieu of flowers, the family requests that donations be made in Margaret's name to Our Lady of Mt. Carmel School 205 Oak Street, Boonton, NJ. Interment will follow immediately at St. Mary's Cemetery in Boonton.
Margaret was predeceased by her beloved husband Charles Pascarella, Sr. and her caring sister Patricia Soffel. She is survived by her loving children Savino and Louise, Charles and Maryann, Patrick and Joanne, Nicholas and Marta, Philip and Mary, John and Karen and Ann Saadat and her husband Kambiz. Margaret was the proud grandmother of 18 and great-grandmother of 23, as well as 1 niece, 2 nephews and a dear friend Barbara.